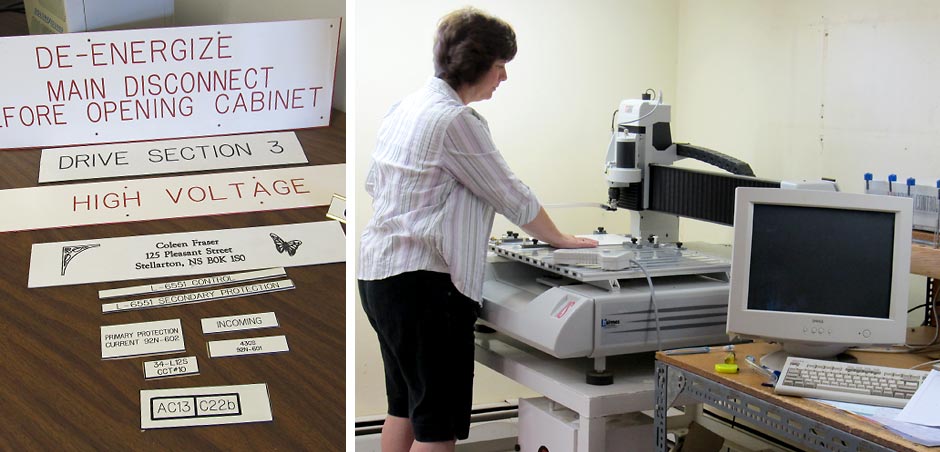 Lamacoid Tags for all your industrial needs.
Dealing with Long Waits?  We have a Quick & Responsive Turnaround!
• Engraved & Cut for Precise Sizing!
• Indoor Material in a variety of colors.
• Durable Outdoor Material for areas affected by weather.
• Valve Tags, Machine Plates
• Customized to your industry and needs: Drilled, Double Sided Taped, Round Corners.
• Sturdy and affordable in single or multiple orders.
Industries Served: Electrical, HVAC, Machinery Manufacturers, Fishing, Oil & Gas.